PROCEDURE – LITTER AND RECREATION SPECIALIST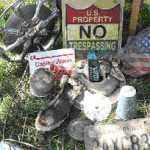 Your main job is to learn about wetlands and reservoirs – what are they, why do we need them, how do we use them, how can we protect them?

Reading Assignments
A Farmer Cares for the Land
– Read the article
– Complete the Cause and Effect Table
– Create a Multi-flow map on the causes and effects of litter in the Ross Barnett Reservoir area. Complete the Freyer vocabulary page on watersheds. Use these tools to write an essay on litter.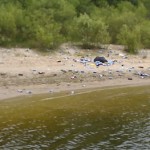 You might need some extra help with your Multiflow map. Here's where you can learn more about it!
Read about wetlands
http://www.mbgnet.net/fresh/wetlands/index.htm
Read about the Ross Barnett Reservoir
http://www.rossbarnettreservoir.org/parks.html
http://www.rezkeepers.com/education.html
Fishing on the Rez – for those of you who like to fish!
http://www.mississippigameandfish.com/fishing/bass-fishing/ms_aa073003a/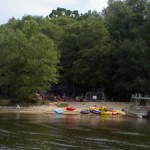 Apply What You Read
– Complete How a Reservoir Works
– Complete Every Litter Bit Hurts parts A and B

Become an Expert – What is the impact of litter and illegal dumping?
– Read Litter in the Waterways
– You be the Expert – Write and perform a skit on Litter Impact. You might find this Litter Lifeline helpful to your presentation.

How Good Are You?
– Ask your teacher for a copy of the Litter and Recreation Specialist test.

Teaching Others
– Make sure all of the Litter and Recreation Specialists in your group can pass the litter and recreation test with a grade of 80% or higher.
– Return to your Expert Team and teach the other members about litter and recreation. Make sure they understand what it is, how it happens, and the effects of litter and recreation on water, plants, and animals.


Other Expert Specialists are:
– Sedimentation Specialist
– Run-off Specialist
– Litter and Recreation Specialist
– Invasive Species Specialist
– Bacteria and Disease Specialist
– Pesticide Specialist