About
OVERVIEW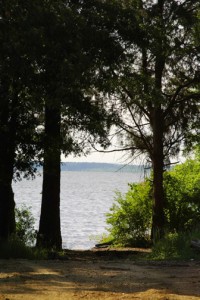 The mission of Rezonate, the Ross Barnett Reservoir Initiative, is to build public awareness about the environmental impact of activities within the Ross Barnett Reservoir watershed, educate stakeholders about the absolute importance of protecting and restoring the water quality of the Reservoir, and involve local stakeholders in restoration and protection activities within the watershed.
Our Vision
Born of the aspirations, dreams and desires of visionaries past, the Ross Barnett Reservoir is an interwoven community of residential, commercial, wildlife and ecological systems that coexist to create a source of life, as well as a source of lifestyle.
It is a dichotomy of rural wilderness and the most upscale, modern developments. A community in the traditional sense, the Reservoir is also a community in the larger sense … one where all of Mississippi may take part in camping, boating, hiking, bicycling and a destination for experiential learning, as well as a source for economic development and social interaction.
The common thread to all this activity and community is the unsurpassed water quality management practices performed within the Reservoir's watershed. It is an area vehemently protected by a highly motivated, enlightened citizenry that has a passion for the sustainability of this precious resource.
A source of pride and a wellspring of enjoyment, the Reservoir is a place where all who appreciate its many benefits take personal responsibility in sustaining its unique characteristics for generations to come.
Our Goals
– Improve Water Quality
– Protect Drinking Water
– Monitor Water Quality
– Educate Citizens
– Involve Stakeholders in the Solution
HISTORY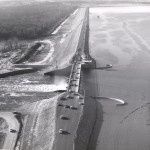 "The Pearl River Reservoir will mean more than any other one project for industrial and recreational development in the state." – Gov. Ross Barnett, November 9, 1962
THE ROSS BARNETT RESERVOIR
As Mississippi's largest drinking water source, the Ross Barnett Reservoir is considered one of the most important watersheds in the state. After years of planning, the Ross Barnett Reservoir was built in the early 1960's to serve as the City of Jackson's primary water supply. In 1965, the Reservoir reached average capacity, and that same year, the Pearl River Valley Water Supply District started working with park planners to implement ideas that could provide free parks and recreation areas for people to enjoy.
Today, the 30,000-acre lake is used extensively for recreation, including boating, fishing, water-skiing, and camping. There are five campgrounds, 16 parks, 22 boat launches, three handicapped-accessible trails, and two multi-purpose trails. More than two million people visit the Reservoir every year. The 105-mile long Reservoir shoreline also serves as a catalyst for residential and commercial economic development. There are currently 4,600 homes along the Reservoir in both Madison and Rankin counties. The Ross Barnett Reservoir serves as a significant water source, a major recreational area, and a tool for economic development.
The Ross Barnett Reservoir is managed by the Pearl River Valley Water Supply District (PRVWSD), an agency of the State of Mississippi. In addition to recreation, the reservoir is the primary source of drinking water for the City of Jackson's O. B. Curtis Water Treatment Plant. Water released into the Pearl River is monitored and controlled from an electrical/mechanical spillway and gate system that is part of a man-made earthen dam comprising most of the lake's southern shore. The maximum output of the 10-gate spillway is 170,000 cubic feet per second (cfs). The target elevation for the lake is 297.5 feet (90.7 m) above sea level in the summer; 296 feet (90 m) in the winter.
NON-POINT SOURCE POLLUTION
When most people hear "water pollution," they think of large pipes dumping tainted liquid into a lake or river (Point Sources). However, the single largest source of water contamination today comes from nonpoint source pollution.
Nonpoint source pollution comes from oil, pet waste, pesticide, herbicide, fertilizer, litter/trash, bacteria, sediment, and any other contaminant that ends up on the ground naturally or from human activity. Rainwater and snowmelt picks up these contaminants as it washes over yards, sidewalks, driveways, parking lots, and fields and deposits them into Mississippi's reservoir's, lakes, rivers, wetland and streams as nonpoint source pollution. Common sources of nonpoint source pollution in Mississippi include:
•animal production operations and feedlots;
•agricultural activities;
•stream bank and shoreline erosion;
•timber harvesting;
•land development;
•on-site sewage disposal units;
•solid waste disposal landfills;
•transportation-related facilities;
•oil and gas production;
•atmospheric deposition.
We tend to group together these sources of nonpoint source pollution into two major categories based on land use – agricultural and urban. Agricultural land is defined as land that is currently in production such as cropland, pastureland, rangeland, native pastureland, other land used to support livestock production, and tree farms. Urban land, in contrast, is forests, wetlands, and any other area that is developed for housing, roads and businesses (not used for agriculture). Many programs that provide assistance to clean-up nonpoint source pollution rely on these classifications.
Nonpoint source pollution can damage aquatic habitat, harm aquatic life, and reduce the capacity of water resources to be used for drinking water and recreation. Fortunately, there are many ways to reduce or stop nonpoint source pollution, many of which are simple things we can do right in our own backyards.
No matter where you live in Mississippi, you contribute to nonpoint source pollution. The good news is that there are simple things everyone can do to reduce our impact on water quality. However, the specific way you can help reduce nonpoint source pollution varies as much as the sources of nonpoint source pollution. Most important, there are numerous agencies, groups, and individuals who are working on the local level to clean up our rivers, lakes, streams, and wetlands.
Look at the image below (click to enlarge) to see how "Every Little Bit Hurts" in particularly The Ross Barnett Reservoir: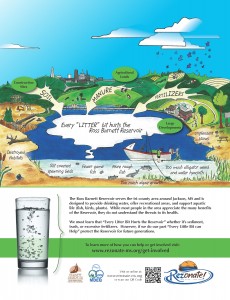 WATERFEST
Dear WaterFest Supporters,
The 9th Annual WaterFest event sponsored by the Mississippi Department of Environmental Quality will be held in conjunction with the Annual Independence Day Celebration on Saturday, June 27, 2015 from 4 p.m. through 7 p.m. at Old Trace Park in Ridgeland, MS. WaterFest 2015 will feature live music; interactive displays; kids' zones with inflatables and water slides; face painting, balloon artists, caricature artists, children's crafts, games door prizes, photo booths, educational exhibits and food vendors and more!
WaterFest, the signature event for Rezonate, is an annual event that spotlights the importance of protecting, restoring and improving the water quality of the Ross Barnett Reservoir.
The 4rd Annual Independence Day Celebration sponsored by the Barnett Reservoir Foundation and the Pearl River Valley Water Supply District will be held at both Old Trace Park and Lakeshore Park featuring kid zones, climbing wall, live music, food vendors, and MS National Guard displays, a classic car cruise-in (Lakeshore Park only), military displays of jeeps and helicopters and flyovers of military airplanes and historical aircraft. This year we will be celebrating the 50th year anniversary of the Ross Barnett Reservoir.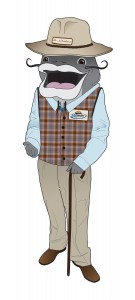 Patrons of both parks will enjoy the lighted boat parade, starting at approximately 8 p.m. At 9:30 p.m. a BIGGER fireworks display to cap off our evening will take place with dueling fireworks launched from both sides of the lake making a beautiful display over the big water! Music provided by MS103 will accompany the fireworks. If you are off site but you can see the fireworks, tune your radio to MS103. For more information about the Independence Day Celebration, visit www.barnettreservoirfoundation.org
Parking for WaterFest and the Independence Day Celebration at Old Trace Park will be available at Madison Landing and surrounding fields and lots, but no event parking is allowed at local restaurants. All entrance fees to the events are FREE.
Don't miss your opportunity to be a part of a fantastic community event that will be double the fun!
The Mississippi Department of Environmental Quality, Pearl River Valley Water Supply District, and the Barnett Reservoir Foundation, invite the public to be a part of this fantastic community event that will be double the fun! More information about Rezonate is available at www.rezonate-ms.org. More WaterFest 2015 event information can found at
http://www.waterfestms.com/
.
Thanks for your continued support! Hope to see you there!
For more information on WaterFest, visit www.rezonate-ms.org or contact Donetta McCullum-Weatherspoon at Donetta_McCullum@deq.state.ms.us or (601) 961-5348.
WaterFest 2008
WaterFest 2009
WaterFest 2010
WaterFest 2011
WaterFest 2012
WaterFest 2013